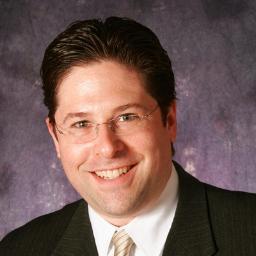 Brian Rosenblatt
Bryce Downey & Lenkov LLC
Member, Entertainment Attorney
Greater Chicago Area
bdlfirm.com
Brian joined Bryce Downey & Lenkov, leaving one of Illinois' top 25 largest law firms after nearly 15 years. Brian previously developed and co-chaired an Entertainment, Media and Privacy Practice Group, and Intellectual Property Group at his past firms. Brian brings his entire platform to Bryce Downey & Lenkov, where he continues to expand his national practice.

Brian's practice is focused in three areas: entertainment (including media and advertising,) intellectual property and litigation. His practice focuses on entertainment transactions, media clearance and liability, advertising injury, defamation and 1st Amendment issues. He also handles intellectual property transactions and litigation, specifically copyright, trademark matters and unfair/deceptive trade practice litigation. Brian represents and has represented high-profile individuals and entities, including a former Speaker of the House of Representatives, a U.S. Presidential candidate, high-ranking officials and clergy within the Arch-Diocese, NBA All-Stars, international athletics gear manufacturers, award winning songwriters, multi-platinum selling recording artists, national recording artists, producers, record labels, managers and national platform festivals. Brian has also represented concert promoters in contract negotiations and class action litigation. He has locally and nationally worked on numerous film, television and literary projects. He counsels start-ups, media and internet companies. He serves as general counsel for on-line magazines, record labels, concert promoters and tech companies.

Brian's also handles commercial litigation, catastrophic losses, construction litigation, products liability, commercial trucking/transportation claims, employer liability, premises liability, false arrest/malicious prosecution and personal injury. He has served as lead counsel in nine jury trials and over eighty bench trials. He has conducted over three hundred arbitrations and mediations and prevailed on countless motions for summary judgment relating to intellectual property, commercial claims, construction cases and personal injury matters (including trucking claims, premises liability and automobile accidents.) Brian also regularly serves as an Arbitrator for the Circuit Court of Cook County. Brian handles transactional and litigated matters across the country and has been admitted pro hac vice to several jurisdictions nationwide.

In 2006, Brian was named one of the top 40 Under 40 attorneys to watch in Illinois by the Chicago Daily Law Bulletin and the Law Bulletin Publishing Company. He also was named to the Illinois Super Lawyers® (a peer review designation published by Thomson Reuters) 2010, 2011, 2012, 2014, 2015 and 2016 list, as well as the Leading Lawyers list. Brian has received an AV rating from Martindale-Hubbell for his legal ability and ethics. Brian works with the Lawyers for the Creative Arts, handling pro bono entertainment related matters.

Brian has been an active member of the National Academy of Arts & Sciences for twenty-one years. He is on the governing committee of the American Bar Association's Forum on the Entertainment and Sports Industries and serves as editor in chief of its Entertainment and Sports Lawyer Forum.